PROFESSIONAL WATER TREATMENT
For the absolute best sustainable solution
Treatment of technical water for all heating systems, cooling systems & industrial systems
For the best possible durability, energy efficiency and operating economy. With environmentally friendly methods, water is treated in existing and newly produced cooling & heating systems with the goal of achieving the international quality standard VDI2035.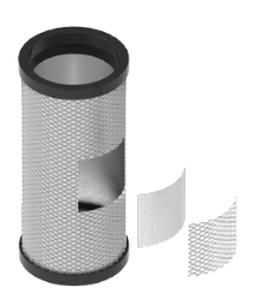 All models come with a robust stainless-steel strainer in AISI 316, with standard 50 µm filter.
Removes magnetite and particles.
The filter has a large surface which gives a long operating time before cleaning.
Thus, less flushing and refilling of new oxygen-rich water.
MAGNETITE / PARTICLE TRAP
EASY INSTALLATION, SERVICE AND OPERATION